Drug and alcohol rehab can help you or your loved one regain control of your life from the damage of addiction. Ocean Hills Recovery offers substance abuse treatment for residents of Northern California looking for a new environment to begin recovery. Traveling out of Northern California for rehab can change your outlook and help you focus on your treatment.
According to the California Overdose Surveillance Dashboard, San Francisco County "experienced 443 opioid-related overdose deaths in 2020," which is a "203% increase from 2018." Other counties of Northern California outside of the Bay Area, like Humbolt, Mendocino, and Sacramento counties, also experienced increased rates of opioid-related deaths from 2018 to 2020.
The current opioid crisis in the US and other substance abuse issues harms residents of Northern California. Ocean Hills Recovery in Southern California offers substance abuse treatment outside of Northern California for a new perspective and a fresh start in recovery.
Pros and Cons of Rehab in Northern California
Getting rehab near your home in Northern California has some pros and cons. For some people, staying close to home works well. However, for others, rehab works best when you get outside of your community. Below are the pros and the cons of rehab in Northern California:
Pros of Rehab in Northern California
Close to supportive family and friends
Feel comfortable knowing the area
Nearby professional support systems like medical professionals and psychiatrists
Local aftercare services near your home that help you transition to higher levels of care
Cons of Rehab in Northern California
Family and friends can be distracting or enabling during rehab
Could be triggered easily by being near places you accessed and used substances
Can be difficult to focus on yourself if you remain connected to work or other obligations
Southern California is a well-known hub of rehab centers compared to other parts of the country
What Are the Benefits of Rehab Outside of Northern California?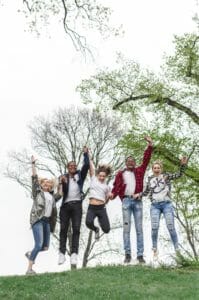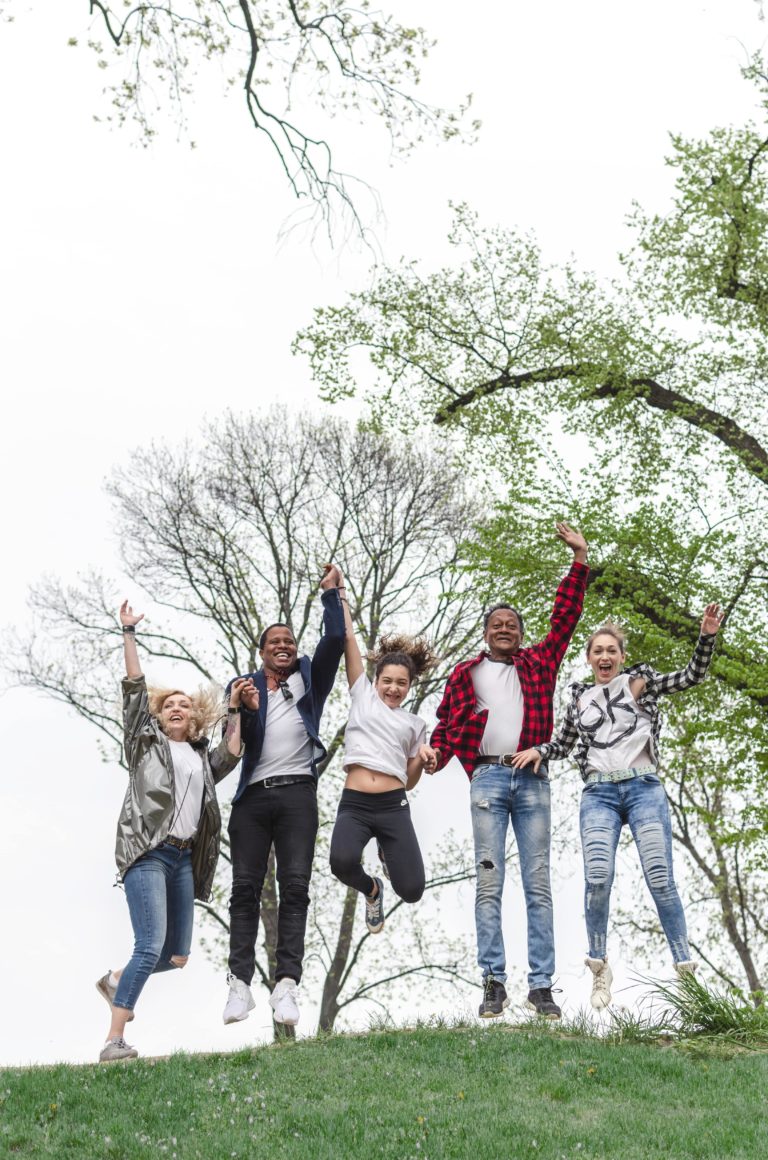 Seeking rehab services for substance abuse outside of Northern California provides a change of scenery to build new habits. In contrast, when you seek treatment within your hometown, you might struggle with reminders and triggers of your substance abuse.
By changing your environment, you can better focus on yourself and your treatment program with fewer distractions from home. When changing your environment, you can also:
Free yourself of distractions to commit to healing in a new environment.
Create a positive support system with new people.
Improve your overall lifestyle and circumstances.
Reduce criminal behavior and resolve legal issues.
Treat underlying mental health disorders with unique services of facilities in other locations.
Vocational and educational support.
Overcome drug and alcohol addiction.
Substance abuse treatment can improve all aspects of your health and well-being. Addiction affects critical areas in your life, including your physical health, mental and emotional well-being. In addition, addiction impacts the relationships in your life, your academic and job performance, and overall stability. Fortunately, you can begin your recovery from addiction by entering substance abuse and mental health treatment.
What is the Process of Substance Abuse Treatment?
Substance abuse treatment begins with detoxification or "detox" and progresses through various levels of care based on your needs. Each person has unique needs and preferences during the treatment process. Client-focused treatment at Ocean Hills offers individualized treatment services to best support you through each stage of recovery. Our process includes:
Medically Supervised Detox
The first step in recovery from addiction is detoxing from the substances in your body. Addiction can cause your body and mind to become dependent on drugs and alcohol. You might struggle with withdrawal symptoms when you suddenly stop using or drinking. In some cases, some people return to using the drug during withdrawal to feel normal.
Withdrawal symptoms can include:
Depression and anxiety
Nausea and vomiting
Diarrhea
Excessive sweating
Fever and chills
Trouble thinking clearly
Sleep disturbances
Appetite changes
Intense cravings for substances
Seizures
Difficulty breathing
Irregular or rapid heartbeat
Tremors and shakes
Hallucinations
Withdrawal symptoms can vary from person to person due to things like:
Severity of addiction
Abusing multiple substances
Type of substance used
Duration of active addiction
Amount of substances used
State of physical health
Medically supervised detox is an inpatient treatment service. Detoxing in a rehab facility provides professional monitoring of your symptoms while keeping you safe from the urge to use drugs or alcohol. You can also transition from detox to residential treatment or outpatient services with the same provider.
Residential Treatment For Drug and Alcohol Addiction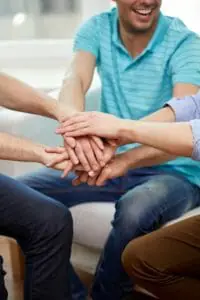 Residential treatment centers are at an inpatient level of care, meaning you reside within the facility where you get treatment. The risk of relapse in early recovery is high. Drug and alcohol addiction are complex, relapsing disorders that require long-term behavioral changes.
Changing your habits and behaviors can be challenging. To add, when you attempt to make changes for the better, those around you might not support your recovery. People in your community who abuse substances can remind you of past drug abuse. Moreover, everyday stressors can lead you right back to substance abuse if you rush through the treatment process.
You can get away from any triggers and stressors that could cause a relapse with rehab in Northern California in early recovery by traveling for treatment. Changing your habits in a new environment can help you stay focused on self-improvement without the reminders of your addictive behaviors.
Dual Diagnosis Treatment
Dual diagnosis treatment involves treating co-occurring mental health and substance use disorders at the same time. Drug and alcohol abuse is often an unhealthy coping mechanism to self-medicate for underlying mental health issues. In addition, substance abuse can worsen an existing mental illness or cause mental health problems.
Common co-occurring mental health disorders include:
Major depressive disorder (MDD)
Bipolar disorder
Panic attacks
Generalized anxiety disorder (GAD)
Borderline personality disorder (BPD)
Attention-deficit/hyperactivity disorder (ADHD)
Social anxiety
Post-traumatic stress disorder (PTSD)
Eating disorders
Seasonal affective disorder (SAD)
Ocean Hills Recovery offers the following evidence-based therapies for dual diagnosis treatment:
Cognitive-behavioral therapy (CBT)
Identify unhealthy thought patterns and beliefs
Challenge harmful thoughts to change your behaviors
Additional psychotherapies are based on CBT
Rational emotive behavioral therapy (REBT)
Changes your interpretations of adverse events
Your emotional responses to negative events are based more on your perspective and not the event itself
You can change your emotional reactions to adversity by changing the way you perceive life events
Dialectical behavioral therapy (DBT)
Helpful for those with difficulty in relationships and emotional regulation
Assist in thought distortions such as black and white thinking
Deals with constructive conflicts resolution in relationships
Especially helpful to those with borderline personality disorder (BPD)
Includes family programming and interventions
How Addiction Impacts Your Friends and Family
Drug and alcohol addiction can negatively impact families in Northern California. If a loved one struggles with an addiction, you might not know how to get them help. In addition, sometimes your loved one refuses any help at all despite your best efforts. As a result, addiction in the family can take an emotional toll on everyone in your home.
Family programming while your loved one is in treatment can provide the following benefits:
Improving communication skills
Effective conflict resolution
Understanding of addiction as a disease
Healing for loved ones with underlying mental health conditions
Creating a support system with your family
While you might recognize addictive behaviors in your loved ones, they might be in denial or not realize they have a problem. Addiction can change a person's perceptions of themselves and alter their way of thinking. Your loved one might be abusing substances to numb themselves from emotional pain. They could also be afraid of confronting painful emotions and mental health systems when they quit using or drinking.
Professional intervention services can help you and your family talk to your loved one about their addiction. Interventionists specialize in helping the entire family throughout the initial stages of treatment. They can also provide emotional support and strategies to families suffering from issues related to substance abuse.
Interventionalists can also discuss treatment options and provide insight for your loved one. Making changes—even for the better—can be challenging for your loved one. A professional interventionalist from Ocean Hills can reassure your loved one about the treatment and recovery process and answer any questions that they might have about rehab.
Drug and Alcohol Rehab in Northern California
Changing your surroundings during the early stages of substance use treatment and recovery helps you avoid triggers and stressors in your home environment. Ocean Hills Recovery offers treatment services for residents of Northern California. By entering a facility outside of your hometown, you can focus on the work of recovery with minimal distractions and professional support. Contact us today to learn more about our inpatient drug and alcohol rehab programs.
About the author: