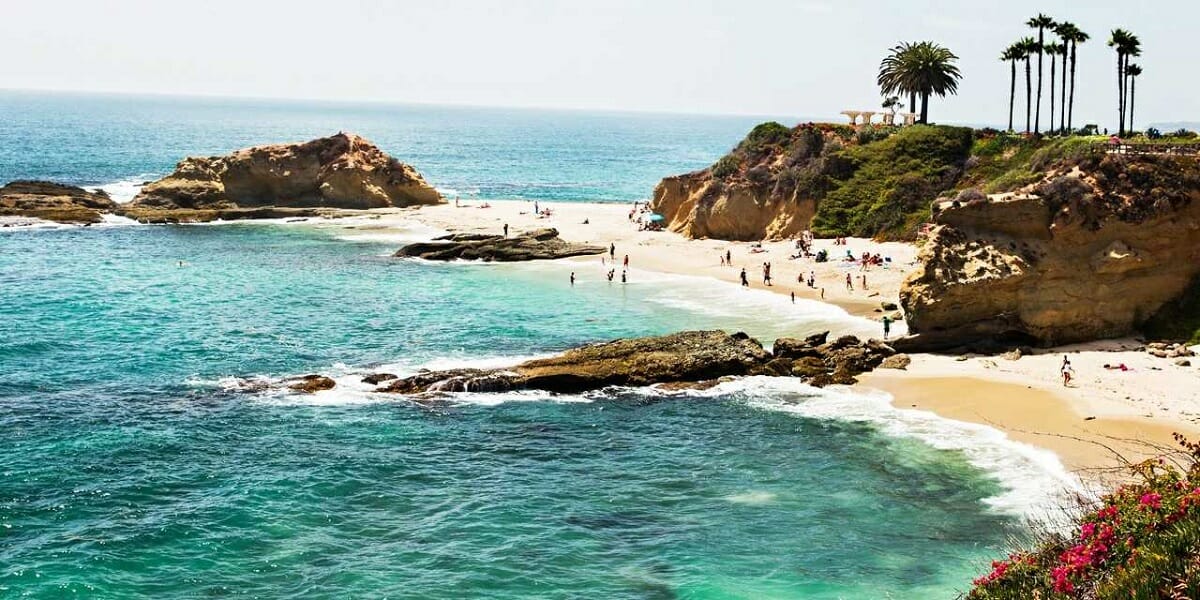 Welcome to Ocean Hills Recovery – where one road ends and another begins. We are a leading inpatient rehabilitation center that helps addicts and alcoholics recover from the disease of addiction. Our inpatient treatment program works on the premise that it is possible to deal with problems resulting from drug and alcohol abuse in life, maintaining abstinence as the primary goal of treatment.
During inpatient rehabilitation treatment at Ocean Hills Recovery, patients gain insight and develop coping skills through clinically driven experiential activities, educational groups, and clinically driven process groups. As participants are exposed to new experiences, they start acquiring recovery capital that supports long term sobriety and vital life skills.
Every day is structured to provide intensive intervention and to educate, encourage, and empower each resident's movement into a drug and alcohol-free life. Each day is full and designed to optimize the time we have with our clients and set them up for success when they complete our Rehab program.
Professional Addiction Specialist Care.
Our highly trained staff of drug addiction trained specialists, which includes medical doctors, psychologists, therapists, nurses, and behavioral health technicians, have helped create an ideal environment so that addiction recovery can take place.
Having medically qualified personnel available in our facility not only means that these staff members can help ease the symptoms of withdrawal, but also allows them to be acutely aware of any developments that might pose a physical threat to the addict.
Seeking the Root Cause, Treating the Whole Person.
Ocean Hills Recovery's alcohol and drug addiction treatment team digs deeper into the underlying causes and conditions of the entire addictive disease process. As a result, they often identify co-occurring psychiatric conditions not addressed by past treatment facilities who may have focused primarily on intervention or detox. If unaddressed or under-addressed, co-occurring disorders frequently lie at the root of repeated relapses.
Focus on Recovery.
Given that we provide 24-hour care, our inpatient program is ideal for helping those with more severe and long-standing addiction. Having around-the-clock support (including therapy and medical support) can help you focus on your recovery and help you through the initial phase of treatment.
Professional Intervention.
Sometimes a professional interventionist is necessary to help a person see what their addiction is doing to them and their loved ones. A lot of the time, a person struggling with addiction can try to run the show, and often times become very defensive when confronted about their problem, and rehab is suggested; a professional interventionist is someone that can coach family members on how to handle those kinds of situations.
Medically supervised detoxification.
For many patients, treatment begins with medical detoxification to cleanse the body of addictive substances. Only the addiction recovery program at Ocean Hills Recovery is able to offer safe and effective medically supervised detoxification. Care is provided under the direct, continual supervision of an on-site physician and medical team.
Therapeutic modalities.
After successful detoxification, we offer a therapeutic plan for the sustained recovery of our patients. The particular therapies used vary depending on the addict's underlying issues. If one therapy option shows little success, we can identify the reasons for failure and switch to another therapy option. Our wide range of treatment options will help address the present state of transitioning into abstinence, the patient's drug history, and their future in recovery.
Here are our therapies:
Relapse Prevention therapy. We offer relapse prevention therapy whereby clients learn to identify specific high-risk situations and skills for coping with them, how to increase their self-care, eliminate myths regarding the effects of alcohol and drugs, manage lapses, and restructure their perceptions of the relapse process. Clients also learn how to adopt a balanced lifestyle, positive behaviors and stimulus control techniques, and developing a plan for what to do to avoid relapse.
Cognitive-behavioral therapy. Cognitive-behavioral therapy, or CBT, is one of the most widely used evidence-based modalities in the field of addiction treatment. In CBT, the therapist helps clients change destructive behaviors by identifying and correcting negative thought patterns. CBT helps to recover clients learn new coping skills and reduce their risk of a relapse.
Rational Emotive Behavior Therapy (REBT). REBT is similar to CBT and can help the client identify recurring automatic negative thought patterns that are harmful and replace these thinking patterns with healthier thoughts.
Vocational training.
Ocean Hills Recovery also offers vocational education services to our patients. The program offers the patient the opportunity to work on life skills, job skills, college skills, as well as obtain the resources needed to help transition from treatment into the community and meet their vocational needs, and fulfilling their educational aspirations. The vocational education service is based on the needs of the individual patient.
Healing The Family.
At Ocean Hills Recovery, we consider the entire family to be our client and recognize their need for recovery as well. Family involvement in the process of recovery is crucial, and we devote set times for family visits, including lectures and workshops. Family dynamics often play a role in addiction, so it's important to provide a space for the family to effectively communicate to heal.
The Admission Process.
At Ocean Hills Recovery, we offer a simple admissions process to make your first steps on the road to recovery as easy as possible. We accept admissions 365 days a year, and it all starts with a confidential phone call. During that initial call, we will gather information to ensure that you can get what you need from our program and answer any questions you may have.
We also have a team of Admissions Counselors experienced in helping clients transition to a smooth inpatient experience as soon as possible. Our Admissions Counselors are experts in working with insurance companies in order to maximize client benefits, and if an individual qualifies for benefits, we will make sure they receive them.
How long is our Northern California Rehab inpatient program?
The average stay is 30 days, but there are longer programs (60 days, 90 days or even longer). The length of treatment depends on several factors, including the severity of the addiction, the existence of any co-occurring mental health conditions, and whether you have been through rehab before.
Get in touch.
Something as serious as addiction requires your full attention. Making the decision to seek help is one of the toughest steps you ever have to make in your life; however, it can be the most rewarding. When you make this important step, we at Ocean Hills Recovery are here to guide you to long term sobriety. Call us today!