The OHR Difference – Creating a Recovery Community One Client at a Time with Unparalleled Rehab Success Rates
Highest California Rehab Success Rates – Experience your Best Chance for Recovery from Addiction Rehab
What's the difference?
Ocean Hills Recovery provides a unique treatment approach called Collaborative Care. Working with the addict on an individual level, our clinical staff deals with individual emotional and psychological issues. Damage that may have been done to their bodies is healed through exercise and proper nutrition. The client's family is also included in the process of recovery to help change the social climate in which the client developed and cemented their addiction. The client begins to engage with the sober community through twelve-step recovery and meetings. A community of sober individuals also develops between the residents as they engage with one another on their journey of recovery.
Boasting a High Rehab Success Rate!
In 2010, a high rate of Ocean Hills Recovery's clients who completed a 90-day program stayed sober into 2011. The success rate for those completing at least a 30-day treatment program was also very high. The statistics for alcoholics and addicts are usually not quite so promising. Estimates for long-term sobriety following addiction treatment range from 3% to 20%.
About the author: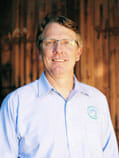 Greg opened his home and heart to alcoholics and addicts in 2003. He is a Certified Addictions Treatment Counselor (CATCI). Starting in 2009 Greg has fostered the growth of Ocean Hills Recovery into one of the most respected and effective treatment centers in the area and has been working with people with addictions since March of 2001. Greg believes in a holistic approach to recovery. His focus is on drug alcohol addiction treatment with a combination of 12 Step work, therapy and counseling, and the rejuvenation of the body through healthful eating and exercise. He has designed his program to foster a family-like atmosphere and believes that people in recovery are just beginning their lives. He encourages the people he works with to learn to enjoy life in sobriety. Greg is married to Nicole; they have two adorable sons together and an energetic yellow Labrador Retriever.