Resident Drug Treatment – An Environment Conducive to your Recovery
Ocean Hills Recovery is a high-class drug and alcohol addiction treatment center offering resident drug treatment services. Choose from our 30-60-90 day program.
Breaking Free From Addiction with Our Resident Drug Treatment
The struggle to lift upward from addiction is a difficult one. It is not to be taken lightly or treated as though it is easy. The decision to break from addiction is the most important one a person will make in life, but closely following that is the decision as to how to go about it.
Ocean Hills Recovery understands just how difficult and complicated recovery can be. Our approach to resident drug treatment is unique and designed for success.
Our first concern is the detox of a patient. With the body being so used to the addictive substance, it can be tough to wean it off in a healthy way. Ocean Hills Recovery creates a safe environment filled with the proper, healthy nutrition and knowledgeable staff to help residents get through this process. We go to great lengths to make a patient comfortable and provide the comforts of home.
The next part of treatment is recovery. The one-of-a-kind approach used at Ocean Hills Recovery is unlike any other resident drug treatment center. We implement a combination of medical treatment, therapy (group, individual and family), as well as activities such a trips to the beach and yoga. We aim to treat every aspect of the individual, something that is not found in all other residential drug treatment programs. We offer home-cooked meals and an exceptionally comfortable living environment to help residents to feel as though they are at home as opposed to the average, hospital-like treatment centers.
Residents at Ocean Hills Recovery are surrounded by like-minded people whose shared goal is kicking addiction and learning how to live a healthy, drug-free life. They are treated as people, not patients, each with their own unique and special needs and wants. Each resident has his or her own treatment plan tailored to them, helping them to grow and succeed in recovery.
Ocean Hills Recovery is a place for those wishing to gain a better life, free of the bonds of addiction. It is a place where one can get better and truly feel at home.
About the author: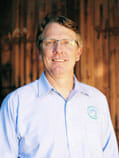 Greg opened his home and heart to alcoholics and addicts in 2003. He is a Certified Addictions Treatment Counselor (CATCI). Starting in 2009 Greg has fostered the growth of Ocean Hills Recovery into one of the most respected and effective treatment centers in the area and has been working with people with addictions since March of 2001. Greg believes in a holistic approach to recovery. His focus is on drug alcohol addiction treatment with a combination of 12 Step work, therapy and counseling, and the rejuvenation of the body through healthful eating and exercise. He has designed his program to foster a family-like atmosphere and believes that people in recovery are just beginning their lives. He encourages the people he works with to learn to enjoy life in sobriety. Greg is married to Nicole; they have two adorable sons together and an energetic yellow Labrador Retriever.