St. Patrick's Day is associated with fun, Irish-themed activities. Typically, one of those activities is drinking green beer and Guinness, among other favored alcoholic drinks. This can be tricky if you love to celebrate Irish culture but wish to have a sober St. Patrick's Day. With a little research and creativity, you can be proud about your Irish roots, maintain your sobriety, and still have fun!
Sober Activities to Celebrate St. Patrick's Day
Cooking Traditional Food: The Irish diet offers many classic delicious dishes. Though they may not be the most health-conscious, the choices are often hearty and mouthwatering. Some examples:
Corned Beef and Cabbage
Shepherd's Pie
Sausage Biscuits and Gravy
Irish Soda Bread
A quick Internet search can help you find the recipes. You could host a potluck with your friends, plan a themed dinner party, or just pick your favorite dish, pull up a TV tray, and have a quiet night in.
Irish Breakfast:
Irish Breakfast Tea is another classic, non-alcoholic beverage. You could combine the tea with the Soda Bread and have a mini St. Patrick's Day breakfast. Or add in the sausage biscuits and gravy for a full-on, cozy morning meal.
Dine Out:
If cooking isn't your specialty, the other option is to make a reservation at a restaurant that serves any of these traditional Irish meals and make a night of it.
Irish Movie Night:
A quick search will yield no shortage of results for Irish-themed cinematic features. The best news is that movie night is a versatile option. You could host a party with your friends or just make a list of Irish movies you've always wanted to see, throw on some sweatpants and make it a solo venture. A few examples of Irish-themed favorites from the good people of Hollywood:
-The Boondock Saints: 1999 film about Irish Catholic twin brothers who attempt to wipe crime from the streets of Boston using their own brand of vigilante justice.
-Commitments: 1991 film about a music promoter who tries to form an R&B group to fill the genre's void in Dublin, Ireland.
-My Left Foot: a 1989 classic about an Irish boy with cerebral palsy who overcomes his disability to become a painter and a poet. This movie also features the celebrated Academy Award-winning role of Daniel Day Lewis.
-Far and Away: the 1992 story of Joseph and Shannon, who travel from Ireland to America in search of land and a better life. The main draw of this film is to see then husband-and-wife team Tom Cruise and Nicole Kidman act opposite one another.
By no means is this a comprehensive list of classic Irish movies, but a quick search of any number of entertainment websites will lend more options. If you'd like to mix and match, you could also do a dinner and a movie combination.
St Patrick's Day Parades:
Almost every town or city has some type of parade to celebrate the occasion. There may be people drinking at this type of event, but if you bring some snacks and some chairs to make yourself comfortable, a parade can be a family-friendly option. Besides the parade, there are bound to be other community initiatives. Just direct your browser to your local town or city web page and see what there is to offer.
Irish Dance:
Dancing is a huge source of Celtic pride. At this time of year, shows and recitals are abundant. This will make it easy for you to take part in displays of Irish culture and art, feel like a part of the community and not compromise your choices toward healthy living.
Irish Themed Book Club:
Whether you're a part of an established book club or you'd like to chat among friends, there are many celebrated authors with Irish roots. Frank McCourt of Angela's Ashes fame is one. Maeve Binchy wrote Circle of Friends (which was made into a film if you'd like to add that to your movie night list). A quick visit to the nearest library or bookstore could send you down a glorious, Irish-centered path. James Joyce and WB Yates are famous Irish poets if you prefer your literature in a stanza format.
St Patrick's Day Community Events:
A quick scan of community bulletin boards or websites should list a variety of fun, family, sober options for your St. Patrick's Day celebration. There is no shortage of themed 5k walk/runs or other athletic ventures. Your local sports teams will most likely host an "Irish Night" and celebrate accordingly.
With a little research and a healthy mindset, you can be involved in the holiday, celebrate with friends and family, and still have a sober St. Patrick's Day.
Be sure to share these ideas with your friends by sharing the graphic below!

About the author: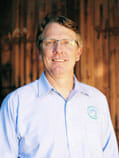 Greg opened his home and heart to alcoholics and addicts in 2003. He is a Certified Addictions Treatment Counselor (CATCI). Starting in 2009 Greg has fostered the growth of Ocean Hills Recovery into one of the most respected and effective treatment centers in the area and has been working with people with addictions since March of 2001. Greg believes in a holistic approach to recovery. His focus is on drug alcohol addiction treatment with a combination of 12 Step work, therapy and counseling, and the rejuvenation of the body through healthful eating and exercise. He has designed his program to foster a family-like atmosphere and believes that people in recovery are just beginning their lives. He encourages the people he works with to learn to enjoy life in sobriety. Greg is married to Nicole; they have two adorable sons together and an energetic yellow Labrador Retriever.