Constant binge drinking under the premise that a safe ride home is just an app away is causing an even greater need for alcohol use disorder California treatment. Uber, one of the most-used ride-sharing services, provides roughly 15 million rides to passengers each day across 500 cities.[1]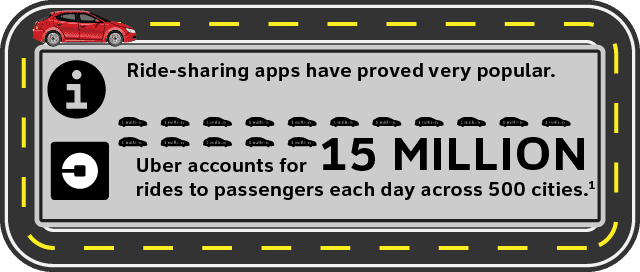 From a night out with friends to getting around a new city, Uber can make transportation much easier. While grabbing a ride with the click of a button is convenient, research shows it may also be the cause of heavy drinking. While services provided by Uber, Lyft, and other ride-share companies has provided a measurable difference in safety on the roads – a 62% decrease in alcohol-related car crashes in Portland, Oregon – they're also being connected to an increase in average alcohol consumption.[2]
Studies on Uber and Alcohol
A trio of researchers, Jacob Burgdorf and Conor Lennon of the University of Louisville, and Keith Teltser of Georgia State University, found evidence that suggests the convenience of ride-sharing apps has made it easier for party seekers to binge drink.[3] The researchers looked at data from Uber's launch and compared it to health surveys from America's Centers for Disease Control. Within a couple of years of the ride-sharing operation arriving, the trio found, on average:
Alcohol consumption increased by 3 percent
Binge drinking, identified as a woman having four drinks and a man having five in two hours, increased by 8 percent
Heavy drinking, identified as three or more instances of binge drinking in a month, increased by 9 percent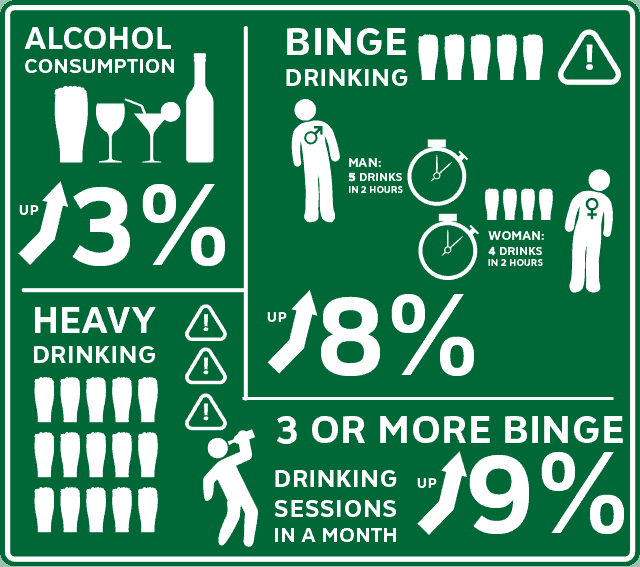 The increases in alcohol consumption and binge drinking were even higher in cities where public transportation is not available. Areas without public transport saw a 5 percent increase in drinking and a roughly 20 percent increase in binge drinking. The research directly correlates ride-sharing existence to overconsumption because prior to Uber's launch, excessive drinking was on the decline.
Other studies[4] compliment ride-sharing services for the assistance they offer to law enforcement and hospitals. One study published in the Journal of Urban Economics recognizes Uber and Lyft as the reason for a reduction in drunk-driving deaths, accidents, and ambulance rides in major cities. The results of both studies call for us to consider if the benefits of such services are worth the potential downfall brought on by a guaranteed ride home after a night of binging.
Alcohol Use Disorder California Treatment
About 8 percent of Californians met the criteria for substance use disorder.[5] However, only 10 percent of people with a substance use disorder received any type of treatment. Alcohol is more commonly abused in California than illegal drugs. Six percent of Californians reported meeting the criteria for dependence on alcohol, compared to 3 percent for illicit drugs.
In today's tech-dependent world, teens and young adults are the most likely to request an Uber.[6] Just under half (45%) of adults age 18 to 29 say they use ride-sharing services like Uber or Lyft.

Alcohol consumption by Californians correlates with those hailing an Uber. By 11th grade, more than half of California students[7] have used alcohol, and roughly one-quarter of Californians over the age of 18 experienced binge drinking[8] in the past month. In addition, alcohol accounted for more nonfatal emergency department visits than all other drug diagnoses combined.

The need for quality alcohol use disorder California treatment has never been greater. As teens begin to drink at a younger age and young adults recognize they can pour themselves into an Uber at the end of the night to make it to their doorstep, alcohol consumption skyrockets.
Ride-sharing services have certainly made life easier, and to their credit, have helped decrease alcohol-related car crashes. The result, however, is that when drinkers know they have a ride waiting at the end of the night, they drink more. In an average year, an estimated 90,000 people will die from excessive drinking. That's some nine times more than the 10,500 killed by drunk drivers.[9]

While the overall benefits associated with ridesharing may be complex, receiving help for alcohol use disorder isn't. With so many options for trusted alcohol treatment in California, those battling dependency can craft a plan of their own. With the help of trusted substance use disorder experts, like those at Ocean Hills Recovery, sobriety is in reach.
Alcohol Use Disorder Treatment Ocean Hills Recovery
Ocean Hills Recovery is a professional drug and alcohol treatment center in California. We allow patients to take the first step into alcohol detox and follow it up with long-term treatment and care. Work with a caring substance use disorder expert to craft a care plan that fits your situation and health. Our plans are personalized to meet your specific needs. Whether you're interested in a 12-step recovery program or need the support of inpatient rehab services, Ocean Hills Recovery is the California alcohol treatment facility to choose. Learn the life skills needed to experience a purpose-filled sober life.


SOURCES:
[1] https://www.ridester.com/how-many-uber-drivers-are-there/
[2] https://www.economist.com/graphic-detail/2019/11/19/after-uber-arrives-heavy-drinking-increases
[3] https://papers.ssrn.com/sol3/papers.cfm?abstract_id=3485062
[4] https://www.sciencedirect.com/science/article/abs/pii/S0094119018300731
[5] https://www.chcf.org/publication/2018-edition-substance-use-california/
[6] https://news.gallup.com/poll/237965/snapshot-uses-ride-sharing-services.aspx
[7] https://www.chcf.org/publication/2018-edition-substance-use-california/
[8] https://www.samhsa.gov/data/sites/default/files/cbhsq-reports/NSDUHsaeSpecificStates2017B/NSDUHsaeCalifornia2017.pdf
[9] https://www.citylab.com/life/2019/12/ride-hailing-alcohol-consumption-research-uber-lyft/603709/
About the author: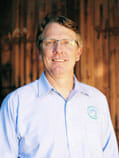 Greg opened his home and heart to alcoholics and addicts in 2003. He is a Certified Addictions Treatment Counselor (CATCI). Starting in 2009 Greg has fostered the growth of Ocean Hills Recovery into one of the most respected and effective treatment centers in the area and has been working with people with addictions since March of 2001. Greg believes in a holistic approach to recovery. His focus is on drug alcohol addiction treatment with a combination of 12 Step work, therapy and counseling, and the rejuvenation of the body through healthful eating and exercise. He has designed his program to foster a family-like atmosphere and believes that people in recovery are just beginning their lives. He encourages the people he works with to learn to enjoy life in sobriety. Greg is married to Nicole; they have two adorable sons together and an energetic yellow Labrador Retriever.