4 Years Sober. Check Out this Young Woman's Inspiring Photos
Taking the first step towards addiction recovery is never an easy journey. For, 26-year old Dejah Hall, it's been 4 years since she decided to work on clean living outside of heroin and meth. To mark her drug sobriety anniversary, she took to Facebook and shared some pics of her transformation in a post that since went viral.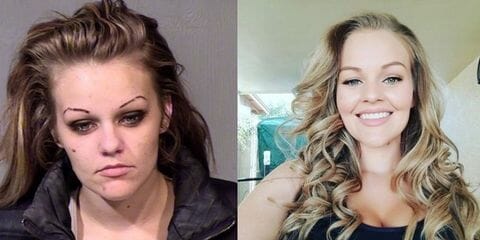 Arrest and Other Lows Trigger Decision to Get Clean
In her post, she puts a recent selfie of her looking healthy and happier side by side with a photo of herself in what she referred to as a state of "full-blown addiction" and a mug shot taken on the day of her arrest four years back when she decided to clean up and embrace sobriety.
Turning to Religion for Purpose and Support with Sobriety
Raised as a Christian prior to her addiction, Hall made the claim that a big part of how she found a new direction and the strength to seek a purposeful life was by turning back to God. According to her, surrendering to him on the day of her arrest (December 12th, 2012) changed her perspective and started the kind of progress she needed.
As of December 2016, she was in the process of completing her Bachelor of Arts (BA) Degree in the hopes of becoming a prison minister to help other people dealing with tough situations. Now a mom to a 2 -year old, the young woman credited her religious foundation and newfound relationship with God for how far she'd come.
Visit Grandfather Sparks Breaking Point for Addict
In retrospect, she spoke about how much the drugs affected her life. She felt like a monster and was isolated from family, yet unable to care about things or people as she used to. Seeing her grandfather on his 91st birthday a few years back was a breaking point for her and looking at the person she'd become who she disliked, she made the decision to seek treatment after that day.
Her Inspiring Message For Those Seeking Addiction Recovery
Unfortunately, she was arrested shortly after and sentenced to prison. While serving time, Hall said it was a struggle to continue with her goal to achieve a life free of drugs. However, she has been successful so far and hopes her story will inspire others.
In an interview with the Daily Mail, she encourages other addicts not to give up their fight for sobriety and seek help because it's out there and clean living is a possibility for everyone.
About the author: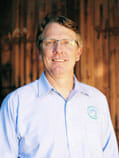 Greg opened his home and heart to alcoholics and addicts in 2003. He is a Certified Addictions Treatment Counselor (CATCI). Starting in 2009 Greg has fostered the growth of Ocean Hills Recovery into one of the most respected and effective treatment centers in the area and has been working with people with addictions since March of 2001. Greg believes in a holistic approach to recovery. His focus is on drug alcohol addiction treatment with a combination of 12 Step work, therapy and counseling, and the rejuvenation of the body through healthful eating and exercise. He has designed his program to foster a family-like atmosphere and believes that people in recovery are just beginning their lives. He encourages the people he works with to learn to enjoy life in sobriety. Greg is married to Nicole; they have two adorable sons together and an energetic yellow Labrador Retriever.