Experience the best Alcohol rehab services at Ocean Hills Recovery located at the ocean-side resort in Dana Point, California. Recovery from alcohol addiction.
High-Class Alcoholism Rehab Services – Your Best Bet to Recovery from Alcohol Abuse and Addiction
The timeline and approach of alcoholism treatment vary widely depending on an alcoholic's circumstances. Many in search of alcoholism treatment find themselves in touch with alcoholism intervention first, where the friends, family, and coworkers of an alcoholic explain the pain they feel in hopes that the alcoholic will realize his or her problem. If an alcoholism intervention is immediately successful, the alcoholic will agree to partake in alcoholism treatment at an alcoholism rehab.
The first stage of alcoholism rehab for many involves alcoholism detox, where the body is cleansed of all addictive toxins in an effective and comfortable manner. Medical professionals closely monitor the alcoholic to ensure his safety. Alcoholism detox and alcoholism intervention both require the presence of treatment professionals for maximum success. Ocean Hills conveniently offers alcoholism detox and alcoholism intervention.
In Ocean Hills' alcoholism rehab, you'll receive individual and group counseling sessions designed to teach you survival mechanisms to help you recognize and defeat your alcoholism. Our alcohol rehab emphasizes the 12 Step recovery approach and relapse prevention in addition to our over-arching emphasis on fun. Ocean Hills believes your life during and after alcoholism treatment should be fun, fulfilling, and healthy. If we sound like the right alcoholism rehab for you, call one of our counselors now.
About the author: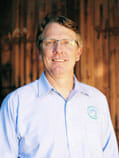 Greg opened his home and heart to alcoholics and addicts in 2003. He is a Certified Addictions Treatment Counselor (CATCI). Starting in 2009 Greg has fostered the growth of Ocean Hills Recovery into one of the most respected and effective treatment centers in the area and has been working with people with addictions since March of 2001. Greg believes in a holistic approach to recovery. His focus is on drug alcohol addiction treatment with a combination of 12 Step work, therapy and counseling, and the rejuvenation of the body through healthful eating and exercise. He has designed his program to foster a family-like atmosphere and believes that people in recovery are just beginning their lives. He encourages the people he works with to learn to enjoy life in sobriety. Greg is married to Nicole; they have two adorable sons together and an energetic yellow Labrador Retriever.