Facts about alcohol addiction treatment: The sad truth is that alcohol addiction treatment can be very painful if you try it without the supervision of medical staff and treatment professionals. Our alcohol treatment center can offer you such guidance and security, which keeps you safe and increases your chances of success. Your alcohol addiction treatment at Ocean Hills' alcohol rehab center will include detox, personal and group counseling, relapse prevention training, involvement with the 12 Steps, and family therapy if necessary.
Welcome to the Best
Ocean Hills is the best alcohol rehab center for your alcohol addiction treatment. What separates us from other alcohol treatment centers is our commitment to providing a fun and engaging treatment environment. Your life after alcohol addiction treatment will be full of fun, happiness, and success. Therefore, we believe that your time at our alcohol treatment center should be the first step in this transition, with each day bringing you a more fulfilled life. Not only will you be undergoing alcohol addiction treatment in beautiful Dana Point, California, but you'll also be learning the tools necessary to live a better life day by day. Just by researching Ocean Hills' alcohol rehab center, you've made a step in the right direction towards alcohol addiction treatment.
About the author: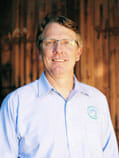 Greg opened his home and heart to alcoholics and addicts in 2003. He is a Certified Addictions Treatment Counselor (CATCI). Starting in 2009 Greg has fostered the growth of Ocean Hills Recovery into one of the most respected and effective treatment centers in the area and has been working with people with addictions since March of 2001. Greg believes in a holistic approach to recovery. His focus is on drug alcohol addiction treatment with a combination of 12 Step work, therapy and counseling, and the rejuvenation of the body through healthful eating and exercise. He has designed his program to foster a family-like atmosphere and believes that people in recovery are just beginning their lives. He encourages the people he works with to learn to enjoy life in sobriety. Greg is married to Nicole; they have two adorable sons together and an energetic yellow Labrador Retriever.