A Brief Overview of What We Provide at Ocean Hills Recovery
Would you like to know what we provide? Get in touch with an Ocean Hills Recovery Center representative to find out what we provide.
Addiction Treatment Center – What to expect at our drug and alcohol rehab:
The OHR Difference
Affordable Pricing
Insurance Accepted
Clinical Options
Substance Abuse Treatment
Medically Supervised Detox
Alcoholism Treatment
Dual Diagnosis / Co-occurring Disorders
Opiate / Heroin Treatment
Innovative Collaborative Care
In-Patient Residential
30-day, 60-day, 90-day Treatment Programs
Long-term Transitional Programs
State Licensed
Counseling Services
Group and Individual Counselling
Caring Qualified Staff Including MFT, CATC Counselors and Psychiatrist
Family Therapy
Relapse Prevention Training
Life Skills
Additional Services
Fitness Center Access
Yoga Class
Art Therapy
Home Cooked Meals
Free Airport Pickup
Activities-Beach and Movies
Strong Foundation in Recovery
And More!
About the author: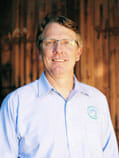 Greg opened his home and heart to alcoholics and addicts in 2003. He is a Certified Addictions Treatment Counselor (CATCI). Starting in 2009 Greg has fostered the growth of Ocean Hills Recovery into one of the most respected and effective treatment centers in the area and has been working with people with addictions since March of 2001. Greg believes in a holistic approach to recovery. His focus is on drug alcohol addiction treatment with a combination of 12 Step work, therapy and counseling, and the rejuvenation of the body through healthful eating and exercise. He has designed his program to foster a family-like atmosphere and believes that people in recovery are just beginning their lives. He encourages the people he works with to learn to enjoy life in sobriety. Greg is married to Nicole; they have two adorable sons together and an energetic yellow Labrador Retriever.