Explore the best options for cocaine treatment that will help you find your way to recovery. Customized treatment that is tailored to your personality.
How Cocaine Treatment Can Help You
Some think that those entering a cocaine treatment program are somehow too weak to get past their addiction. In actuality, choosing this option, as a way of regaining control of your life, is far from a sign of weakness. In fact, it opens the door to a number of resources that would be hard to obtain in any other way.
When you choose to enter our cocaine treatment facility, you become part of a community where people understand exactly what you are fighting. Together, you help each other through the times when it would be so easy to give up and just give in to cocaine. Through our cocaine rehab program, you learn important coping tools to help you get through one more day and celebrate those times when individuals move a little closer to getting their cocaine addiction under control.
Reconnect with Yourself and Your Loved Ones
Cocaine addiction takes a lot away from a person. You lose that sense of who you really are and what is truly important. Along the way, cocaine builds up walls between you and the people that matter. Getting help in a supportive and caring environment not only allows you to regain your confidence and integrity, but it also helps to come to terms with broken relationships. Cocaine drug treatment usually entails a lot of work and dedication, but the effort you put into the program will give you back things that you thought were lost forever: your mind, your soul, and your life.
Finding Your Way Back From Addiction
Our cocaine treatment program facility is open to all who wish to reclaim who they are and what they've lost. Contact us today if you're seeking freedom from your cocaine addiction struggles.
About the author: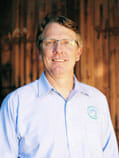 Greg opened his home and heart to alcoholics and addicts in 2003. He is a Certified Addictions Treatment Counselor (CATCI). Starting in 2009 Greg has fostered the growth of Ocean Hills Recovery into one of the most respected and effective treatment centers in the area and has been working with people with addictions since March of 2001. Greg believes in a holistic approach to recovery. His focus is on drug alcohol addiction treatment with a combination of 12 Step work, therapy and counseling, and the rejuvenation of the body through healthful eating and exercise. He has designed his program to foster a family-like atmosphere and believes that people in recovery are just beginning their lives. He encourages the people he works with to learn to enjoy life in sobriety. Greg is married to Nicole; they have two adorable sons together and an energetic yellow Labrador Retriever.