Obamacare: Drug Rehab Benefits from Affordable Care Act – How Insurance Impacts Addiction Recovery
Drug rehabs benefit from the affordable care act, helping more people who worry about being able to pay for the cost of rehab get the right treatment.
Sadly, it is not just the person who abuses or misuses alcohol or drugs that suffers the consequences. Although they may be in denial or believe that they are only doing harm to themselves, their family and friends also have to bear the burden of watching the abuser effectively self-destructing and understand why they won't help themselves.
Drug and alcohol addiction is not a new problem and, consequently, there is a good deal of help at hand when it comes to California drug rehab and Alcohol rehab California. It is widely believed that these issues are best overcome through sharing experiences with other people in the same position and learning to be sober and happy at the same time, freeing the body from substance dependence. Of course, it isn't an easy process and there may be times when people will feel they want to give up and take the easy option, yet in the long term, the 'easy option' can end in self-destruction.
That is why alcohol and drug rehabilitation California has a better chance of long-term recovery success at a rehabilitation center, where people can mix with others with the same goals and in a safe environment where they can feel comfortable about the decisions they are making without any outside pressures.
When choosing a center for drug or alcohol rehabilitation California, it is a good idea to check the facilities' accreditation and license. This is important because it is relatively easy to set up as an addiction counselor with very few qualifications and little experience. Speaking to previous clients and checking the rehabilitation center's success rate is also a good indicator to how suitable a place will be.
Of course, alcohol and drug rehab California needs to be affordable and it is worth noting that a 'big name' rehabilitation center doesn't necessarily mean superior care. The Affordable Care Act is going to make a big difference to the number of people who are able to receive the kind of help they need to deal with drug and alcohol rehab and, in fact, treatment is covered by the majority of insurance policies.
Under the Affordable Care Act, drug and alcohol abuse treatment will be categorized as essential treatment and, therefore, provision for treatment will become a requirement for health plans. The Affordable Care Act also makes drug and alcohol abuse treatment part of primary care, with the main focus being on prevention. The impact of these measures means that people wanting to be treated for drug and alcohol abuse can be helped at an early stage of the abuse which could lead to much better results at a lower cost.
As well as being around other people in recovery and having a safe and sober environment, it is important that those looking for success in long term recovery have the support of their families, and family involvement is something they should look for as desirable when making choices about which drug and alcohol rehabilitation center is best for them.
About the author: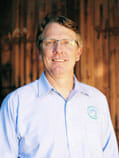 Greg opened his home and heart to alcoholics and addicts in 2003. He is a Certified Addictions Treatment Counselor (CATCI). Starting in 2009 Greg has fostered the growth of Ocean Hills Recovery into one of the most respected and effective treatment centers in the area and has been working with people with addictions since March of 2001. Greg believes in a holistic approach to recovery. His focus is on drug alcohol addiction treatment with a combination of 12 Step work, therapy and counseling, and the rejuvenation of the body through healthful eating and exercise. He has designed his program to foster a family-like atmosphere and believes that people in recovery are just beginning their lives. He encourages the people he works with to learn to enjoy life in sobriety. Greg is married to Nicole; they have two adorable sons together and an energetic yellow Labrador Retriever.