Our Residential Treatment Provides Comprehensive Care for Effective Recovery
If you are browsing for the top California residential treatment facilities, Ocean Hills Recovery is at the head of the list. Our residential treatment center has earned a high rating because of its diverse selection of programs, high success rate, expert staff, and other features that make it the first choice among those who suffer from alcohol and drug addiction. In addition to residential recovery, we provide after-care in the form of ongoing support groups and therapy to improve chances of success.
The High Success Rate: Our Clients Stay Sober for the Long-Term
Although getting sober in the first place can be a substantial undertaking, staying sober can be as great a challenge. Finding the best care available in the early stages is crucial to staying sober for the long-term. Ocean Hills Recovery has a high success rate, with the vast majority of clients not only getting sober but remaining sober for many years. Ocean Hills is the top option among residential treatment facilities in California because of its comprehensive approach to treatment. Residential rehab clients have access to highly trained medical staff to help them deal with withdrawal symptoms and focused therapy to cope with the stressors that contribute to drug and alcohol abuse. Our staff combines psychotherapy with 12 Step programs for a diverse approach to treatment that provides support and healing at the beginning and long-term.
We Provide a Selection of Programs and Give You a Choice of Care
One size does not necessarily fit all when it comes to recovery from alcohol and drug treatment. California residential treatment facilities provide options of effective treatment programs to suit every client. Ocean Hills provides the following treatment programs:
• Psychotherapy
• 12 step recovery
• Detox services
• Life Skills support
Substance abuse treatment involves several phases, and different programs may be needed for every phase of treatment, from initially stopping drug and alcohol abuse to support and help to stay sober. A selection of programs gives comprehensive care for anyone who wants to start a new chapter in life. Programs enrich the mind, body, and spirit and help clients battle physical withdrawal symptoms and psychological addiction.
Focused Care Targets Individual Needs for Effective Recovery
Ocean Hills Recovery has highly trained staff that can zero in on the needs of each individual client. When individuals come to us for help, we look at specific factors that can affect care and the choice of treatment, including:
• Mental and physical health
• Living and social circumstances
• Family dynamics
• Vocational requirements
Those who seek treatment for drug and alcohol addiction want to treat their condition and return to their everyday lives smoothly and easily. Ocean Hills Recovery can determine the best course of action and regimen of treatment to suit those who want effective treatment that will keep them sober permanently. Effective residential care treats withdrawal symptoms and provides supportive therapy to embark on a new way of life. Our experts can also determine the best form of follow-up treatment for individual clients for coping with triggers and stress that may have contributed to drug and alcohol abuse.
Dual Diagnosis Programs Improve Chances for Staying Sober
A large number of people who suffer from drug and alcohol addiction may have underlying chemical and psychological issues that, if left untreated, can lead to a return to substance abuse. Many treatment programs deal with the surface problem without focusing on the underlying issue. Effective California residential treatment facilities, such as Ocean Hills Recovery, provide dual diagnosis programs to treat addiction and mental health issues. In a large number of cases, psychological conditions are paired with drug and alcohol abuse and vice versa. Many people with these conditions seek to "self-medicate" through the use of these substances. As the symptoms continue or worsen, addiction can develop. Clients who come to us for help are given an assessment that can determine if there is an underlying emotional and psychological issue and if so, a dual diagnosis program is recommended. In 78% of cases, a psychological condition is paired with substance abuse. Our staff assesses individuals to detect signs of:
• Depression
• Bipolar disorder
• Post-Traumatic Stress Disorder
• Personality disorders
If there is an underlying psychological issue paired with substance abuse, our professionals will provide a comprehensive treatment program to deal with both issues and greatly improve chances for a successful recovery.
Inpatient Treatment That Provides Thorough Care and Encourages a Fresh Start
Many people who struggle with drug and alcohol addiction may find it difficult to continue their everyday life while trying to stop using these substances. Withdrawal symptoms may cause severe discomfort, and in some cases, may be dangerous if left untreated. Trying to continue a regular routine may force someone in recovery to face triggers that are associated with using drugs and alcohol. In addition, the stressors that might have contributed to substance abuse, such as family problems and work pressure, are still present in an outpatient setting and may make it incredibly difficult to stop using drugs and alcohol. Effective California residential treatment facilities provide both outpatient and inpatient options, and Ocean Hills tops the list. Our residential recovery programs involve concentrated therapy and medical care to help clients overcome withdrawal challenges in the early phases. We provide an option of 30, 60, and 90-day programs that are created with the aim of starting recovery in the right direction. Those who benefit from inpatient services participate in individual counseling and support groups to address problems and find the right solutions. After the period of inpatient treatment ends, Ocean Hills provides outpatient treatment with continued therapy and support groups to improve the odds of long-term recovery.
Ocean Hills Is the Best Option for Long-Term Recovery
When you are looking for residential treatment facilities in California that have a reputation for the excellent care and a supportive environment, Ocean Hills is the logical choice. Ask our professionals about inpatient and residential programs and classes that can help strengthen coping skills. Family members are also given the direction they need to help support their loved ones on the road to recovery. For a proven track record of successful treatment in a variety of programs, Ocean Hills is the right place for residential substance abuse recovery.
About the author: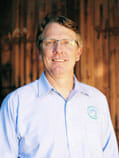 Greg opened his home and heart to alcoholics and addicts in 2003. He is a Certified Addictions Treatment Counselor (CATCI). Starting in 2009 Greg has fostered the growth of Ocean Hills Recovery into one of the most respected and effective treatment centers in the area and has been working with people with addictions since March of 2001. Greg believes in a holistic approach to recovery. His focus is on drug alcohol addiction treatment with a combination of 12 Step work, therapy and counseling, and the rejuvenation of the body through healthful eating and exercise. He has designed his program to foster a family-like atmosphere and believes that people in recovery are just beginning their lives. He encourages the people he works with to learn to enjoy life in sobriety. Greg is married to Nicole; they have two adorable sons together and an energetic yellow Labrador Retriever.