Yes, Drug Addiction Is a Disease.
This past April, a young woman decided to stir up some controversy online with an article on drug addiction disease posted on Odyssey Online. Brianna Lyman, a student at Fordham University, who certainly has a track record of trying to be controversial in her writing just for the buzz, did just that with this particular piece because it was so distasteful it immediately went viral.
Sweeping Generalizations About Drug Addiction
A lot of people tend to view drug addicts as being plain problematic and causing their own addiction, and that on its own is a huge part of the problem. It's no surprise that in her few short years, Ms. Lyman has not seen enough of the world to have a clear view of what addiction really is. However, the fact is that drug addiction is a disease. In fact, in most cases, drug abuse is a multi-faceted medical condition that can only be addressed with the right treatment programs.
Drug Addiction vs. Cancer?
The fact that the writer of the original article, clearly intended to just stir up controversy makes it hard to take the points she presents in the article seriously. In any case, it is necessary to disagree with her main idea that somehow drug addiction is a choice people make. Also, it is a true case of apples and oranges with drug addiction and cancer. However, the not-so-savvy Ms. Lyman clearly feels that since the two cannot be equated or compared, then she can downplay the very real drug epidemic in America and disqualify drug abuse from being called a disease… Wrong!
Facts about the Drug Epidemic and Growing Drug Abuse in America
According to the National Institute on Drug Abuse (NIDA), drug addiction is a serious and chronic brain disease that is often characterized by drug seeking and use in spite of harmful consequences. This means that even when a person understands the effects drugs are having on them personally and those around them, it is very much out of their control and they need to be enrolled in treatment programs to get the help they need to get sober.
About the author: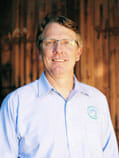 Greg opened his home and heart to alcoholics and addicts in 2003. He is a Certified Addictions Treatment Counselor (CATCI). Starting in 2009 Greg has fostered the growth of Ocean Hills Recovery into one of the most respected and effective treatment centers in the area and has been working with people with addictions since March of 2001. Greg believes in a holistic approach to recovery. His focus is on drug alcohol addiction treatment with a combination of 12 Step work, therapy and counseling, and the rejuvenation of the body through healthful eating and exercise. He has designed his program to foster a family-like atmosphere and believes that people in recovery are just beginning their lives. He encourages the people he works with to learn to enjoy life in sobriety. Greg is married to Nicole; they have two adorable sons together and an energetic yellow Labrador Retriever.