Equipping Patients with Skills To Prevent Relapse After Completing Heroin Rehab
Heroin Rehab at OHR addresses the physical and emotional symptoms of withdrawal, to help patients and their families in coping with what comes next.
Heroin rehab may be necessary when you or your loved one are entangled in a serious addiction that is seemingly impossible to break. Fortunately, Ocean Hills Recovery exists to help you understand the addiction and gain control of life again. However, before choosing rehab, keep in mind these considerations:
Type of Heroin Addiction Treatment
The treatment plans at heroin rehab centers and programs will vary. Some are based on religion, while others tackle the chemical aspect of addiction. Both types of rehab have very good success rates, as long as the heroin user is committed to the program. Dual diagnosis programs, in particular, have excellent results, but it is important to be sure that you are comfortable with the process before committing. Ocean Hills Recovery combines the best elements of a variety of proven rehab methods, offering the most effective recovery system in California.
Time of Heroin Addiction Treatment
Each drug and alcohol treatment program will vary in length. Finding the time to commit can be difficult. Thankfully, in order to ensure each individual guest of Ocean Hills Recovery receives suitable treatment, timelines will vary between person to person — a solution that works for everyone.
The success rate of heroin treatment centers matters. Rigid programs may not work for every person — it takes flexibility and compassion to get the job done. Contact us today to inquire about the success of our advanced heroin rehab treatment and how it can help your loved one find freedom from addiction.
About the author: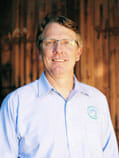 Greg opened his home and heart to alcoholics and addicts in 2003. He is a Certified Addictions Treatment Counselor (CATCI). Starting in 2009 Greg has fostered the growth of Ocean Hills Recovery into one of the most respected and effective treatment centers in the area and has been working with people with addictions since March of 2001. Greg believes in a holistic approach to recovery. His focus is on drug alcohol addiction treatment with a combination of 12 Step work, therapy and counseling, and the rejuvenation of the body through healthful eating and exercise. He has designed his program to foster a family-like atmosphere and believes that people in recovery are just beginning their lives. He encourages the people he works with to learn to enjoy life in sobriety. Greg is married to Nicole; they have two adorable sons together and an energetic yellow Labrador Retriever.