If you need a Malibu drug rehab center, Ocean Hills Recovery in Dana Point, California, can help. Staff provides you with the best addiction recovery services.
Addiction to alcohol or drugs causes devastating results in your life and the lives of affected family and friends. Just a few of the consequences of addiction include the loss of a career, the break-up of your family, financial ruin, the loss of property and homes, the loss of health, and the loss of self-respect. Most people need outside help to overcome their addiction issues. You can turn to the experienced and caring staff at Ocean Hills Recovery to address your treatment needs during this critical time.
The Best Malibu Drug Rehab Center- Drug rehab treatment in Malibu that you can trust
Ocean Hills Recovery, a residential treatment program, offers 30-, 60- or 90-day recovery options from addiction issues. Set in the tranquil and gorgeous setting of southern California, this Malibu drug rehab offers a scenic locale to begin the healing process. We offer an individualized drug treatment program created specifically with you in mind.
Our program uses evidence-based research along with the philosophy of the 12-step programs to design the optimal treatment plan for our patients. We work with the whole family to teach you how to live a sober lifestyle. You will make new friends, learn how to enjoy sober activities, and reconnect with your family and friends. You will regain your joy in life as you plan for your future.
The services we offer include individual, family, and group therapy, psychiatric counseling, physical fitness, yoga, delicious meals cooked on-site, and a caring staff. For those in the area or looking for a new location, we provide a transitional living facility in the relaxing ocean-front setting in Dana Point, California.
For further information, call our Malibu drug rehab center immediately and make the greatest investment of all – in yourself and your future.
About the author: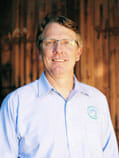 Greg opened his home and heart to alcoholics and addicts in 2003. He is a Certified Addictions Treatment Counselor (CATCI). Starting in 2009 Greg has fostered the growth of Ocean Hills Recovery into one of the most respected and effective treatment centers in the area and has been working with people with addictions since March of 2001. Greg believes in a holistic approach to recovery. His focus is on drug alcohol addiction treatment with a combination of 12 Step work, therapy and counseling, and the rejuvenation of the body through healthful eating and exercise. He has designed his program to foster a family-like atmosphere and believes that people in recovery are just beginning their lives. He encourages the people he works with to learn to enjoy life in sobriety. Greg is married to Nicole; they have two adorable sons together and an energetic yellow Labrador Retriever.