Learn How to Find a Drug Rehab Center in California that Exceeds Expectations
Finding a California Drug Rehabilitation Center that is effective and affordable may be one of the hardest tasks in beginning recovery. Ocean Hills Recovery, based in beautiful Southern California, prides itself on being a Drug Treatment Program that helps make sobriety a long-lasting lifestyle change instead of just a stop on the way back to relapsing. Ocean Hills Recovery is located in Dana Point and offers a very customized approach to recovery with a strong basis in the 12-steps as adapted from Alcoholics Anonymous and the other Anonymous programs.
We believe that Drug Addiction and Alcoholism can be overcome and recovered from by sharing with each other and learning how to be happy, sober, and free. Without always thinking and worrying about relapsing or past problems. Ocean Hills is a California Drug Rehab Center that bases its philosophy on helping others and learning in a constructive, safe environment. The treatment model that Ocean Hills has created is one of the most effective in helping Alcoholics and Addicts remain sober and happy in sobriety. With a great variety of activities, events, and meetings that clients are required to attend during the drug treatment program.
Ocean Hills offers initial rehabilitation for 30 days, as well as an aftercare program, or a transitional program that can last from 30 days to 9 months. We have had great success in the treatment of Drug Addiction and Alcoholism. Many of our residents make long-lasting, meaningful friendships that help create a strong foundation in their recovery. We offer fun social activities including, interacting with the local sober community on individual and group levels, as well as trips to the beach, into town, gym memberships and free time. There are so many Drug Treatment Centers in California to choose from but at Ocean Hills, we believe in the success stories and the excellent beginnings in recovery we have achieved and invite you to be a part of our Sober living and Drug rehab experience.
About the author: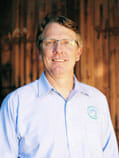 Greg opened his home and heart to alcoholics and addicts in 2003. He is a Certified Addictions Treatment Counselor (CATCI). Starting in 2009 Greg has fostered the growth of Ocean Hills Recovery into one of the most respected and effective treatment centers in the area and has been working with people with addictions since March of 2001. Greg believes in a holistic approach to recovery. His focus is on drug alcohol addiction treatment with a combination of 12 Step work, therapy and counseling, and the rejuvenation of the body through healthful eating and exercise. He has designed his program to foster a family-like atmosphere and believes that people in recovery are just beginning their lives. He encourages the people he works with to learn to enjoy life in sobriety. Greg is married to Nicole; they have two adorable sons together and an energetic yellow Labrador Retriever.