This year has proven to be a little different than normal and with there being a multitude of new social safety rules, you may not feel comfortable going out just yet, whether in recovery or not. But that doesn't mean you have to miss out on the fun! Choosing mocktails for summer for your go-to drink comes with an excellent array of benefits and is an easy and delicious way to forget about other alcoholic drinks.
From replacing the liquor with healthier alternatives, finding recipes that are inexpensive and easy to make, to having the perfect, guilt-free drink that can be served to anyone, you simply cannot go wrong with a great list of make-it-yourself mocktails![1]
Sober Cocktails & Sober Bars
With sober cocktails being such a perfect (and fun!) alternative to regular, alcoholic drinks, there has also been a steady increase in sober bars and the desire for non-alcoholic drinks options. So the next time you head out for a night on the town or attend a social event, you can easily find your new favorite mocktail and enjoy your sobriety like never before. Until then, learning some exciting, mouth-watering recipes that you can whip up anywhere, is a great option.
So without further adieu, here are 5 totally doable mocktail recipes that will brighten your summer!
1. Virgin Bloody Mary[2]
Let's kick off our list with a classic everyone can enjoy. Packed with an endless list of nutrients, this drink is sure to hit the spot.
Ingredients:
8 oz of tomato juice
2 tsp of lemon juice
1 tsp of lime juice
2 to 3 drops of hot pepper sauce
½ tsp of Worcestershire sauce
½ tsp prepared horseradish
A dash of freshly ground black pepper
Half a shaker's worth of ice
Lemon or lime wedges for garnish
Preferred seasoning for rimming the glass
Directions: Moisten the rim of your glasses with your lime or lemon wedges and then dip the rim of each glass into your desired seasoning. In a shaker, fill halfway with ice and then add tomato juice, lemon juice, lime juice, hot pepper sauce, Worcestershire sauce, horseradish, and pepper. Cover and thoroughly shake for about 15 seconds, before straining and pouring into glasses filled with ice. Add any preferred garnishes and enjoy!
2. N/A Pineapple Strawberry Sangria[3]
Nothing says summer like a tall, cool glass of fruity, minty Sangria. Now with your own recipe, you can enjoy one anytime, anywhere!
Ingredients:
Juice from 1 lemon
10-12 fresh mint leaves
1/2 pineapple, cut into 1/2″ to 1″ cubes
1 1/2 cup of strawberries
1/4 cup of agave
1 cup of grape juice
1 bottle of Sparkling water
Ice cubes
Directions: Muddle pineapple pieces in a separate bowl before placing them in a pitcher. Add grape juice, lemon juice, sliced strawberries, and mint leaves and mix well. Refrigerate until chilled and then add sparkling water, lemon slices, and ice cubes before serving!
3. Sober Strawberry Orange Mimosa[4]
Delicious and ready to drink in just 3 easy steps, this recipe is a breeze to follow and is a perfect choice for any time of day.
Ingredients:
3 cups of orange juice
5 cups of lemon-lime soda
1 cup of frozen strawberries
Directions: Mix all ingredients in a pitcher and serve in glasses topped with fresh strawberries and orange slices. Easy peasy!
4. Clean Cucumber Collins[5]
This recipe will beat the heat on the hottest of summer days and will keep you cool, hydrated, and coming back for more!
Ingredients:
1 medium-sized peeled cucumber
Juice of 2 medium-sized lemons
11-12 oz of soda water
Ice cubes to preference
Toothpicks and cucumber for decorations
Directions: Thoroughly puree the peeled cucumber and pour both the puree and lemon juice into a shaker and shake well. Place your preferred amount of ice cubes into glasses and pour the cucumber-mixture into each glass, topping off with soda water. Decorating with toothpick/cucumber garnish is optional, serve, and enjoy!
5. Virgin Pina Colada[6]
Being tropical and sweet, this drink is a great addition to any list and is sure to perfectly kick off every summer vacation!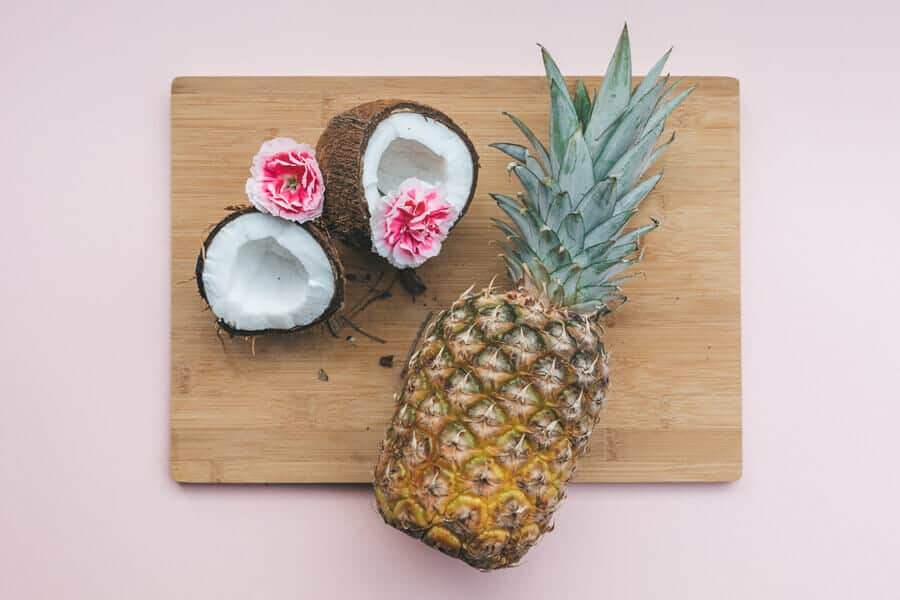 Ingredients:
5-4 oz of pineapple juice
5-4 oz of coconut milk
4-6 ice cubes
Sliced fresh pineapple, for garnish
Cherries, for garnish
Directions: Blend together the pineapple juice, coconut milk, and ice for about 2-3 minutes, or until smooth and thick. Pour into glasses and top with garnishes as desired!
Making Mocktails for Summer: A Great First Step
Any step you take, no matter how big, no matter how small, is an amazing first step forward. If you are choosing to follow recipes for mocktails for summer to help manage your alcohol intake, it means you are strong enough to realize that a transformation is needed! But if you still find yourself fighting the strong urge to drink or are struggling with your alcohol intake, Ocean Hills Recovery is here for you and can provide the encouragement you need. We offer individualized treatment programs that are designed to fit you specifically, all the while, showing you how fun sobriety can be!
To hear more about our facility here in California, please give us a call or reach out to us online today. A healthier, happier you is just a phone call away!
Sources:
[1] https://allandabout.com/entertainment/happy_hours/6-benefits-of-mocktails/
[2] https://makemineamocktail.com/virgin-mary-mocktail/
[3] https://www.watchwhatueat.com/pineapple-strawberry-sangria/?platform=hootsuite
[4] https:/www.hugforyourbelly.com/strawberry-orange-mimosa-mocktail/
[5] https://alwaysusebutter.com/clean-cucumber-collins-cocktail-non-alcoholic/
[6] https://thefoodscape.com/2018/08/09/virgin-pina-colada/
About the author:
Nicole earned her doctoral degree in Psychology with an emphasis on marriage and family therapy at California School of Professional Psychology. Her doctoral thesis was a grounded theory study exploring the role of alienation and connectedness in the life course of addiction. She specializes in treating addiction and trauma. She is certified in DBT and EMDR, two of the most highly regarded evidence-based methods in psychotherapy. Dr. Doss is a strong LGBT advocate and provides open and affirming support to her LGBT clients.
Dr. Doss's earlier education included graduating cum laude from the University of California, Irvine in June of 2007 with a Bachelor's degree in Psychology. While there, she received honors recognition by Psi Chi and Golden Key honor societies.
Nicole has been working with alcoholics and addicts in our California drug and alcohol rehab center as an advisor and counselor for many years. She is passionate about providing quality counseling and care to her clients. Her main focus is on integrating the 12 Step and disease models of addiction with experiential therapeutic theory. She is married to Greg; they have two adorable sons together and an energetic yellow Labrador Retriever.