Giving a Big Thanks to Laura of The Sobriety Collective[1] for contributing this piece. Full bio is at the end of the article. Part 2 can be found here[2]!
Barre at the Bar. Sip and Flow. Namaste Rosé. Weights and Wine . It all sounds cute until it's not – because, really, since when is mixing wellness with a toxin like alcohol healthy, let alone responsible? It's no mystery that alcohol is a diuretic, a depressant, a general "F-U" to your body's blood sugar levels, a source of empty calories, and a slew of other not-so-awesome things. Yet yoga and barre studios and CrossFit gyms are becoming mixologists of not just drinks, but of dangerous consequences. If you think that going for a beer or two with your crew after lifting all the heavy things is a good idea, think again – Antonio Bianco et state in a 2014 National Institutes of Health[3] finding that "research results confirm the detrimental effects of ethanol ingestion on a multitude of physiological levels. Protein synthesis and resulting muscle hypertrophy appears to be directly affected by ethanol." In other words: say goodbye to your #gainz.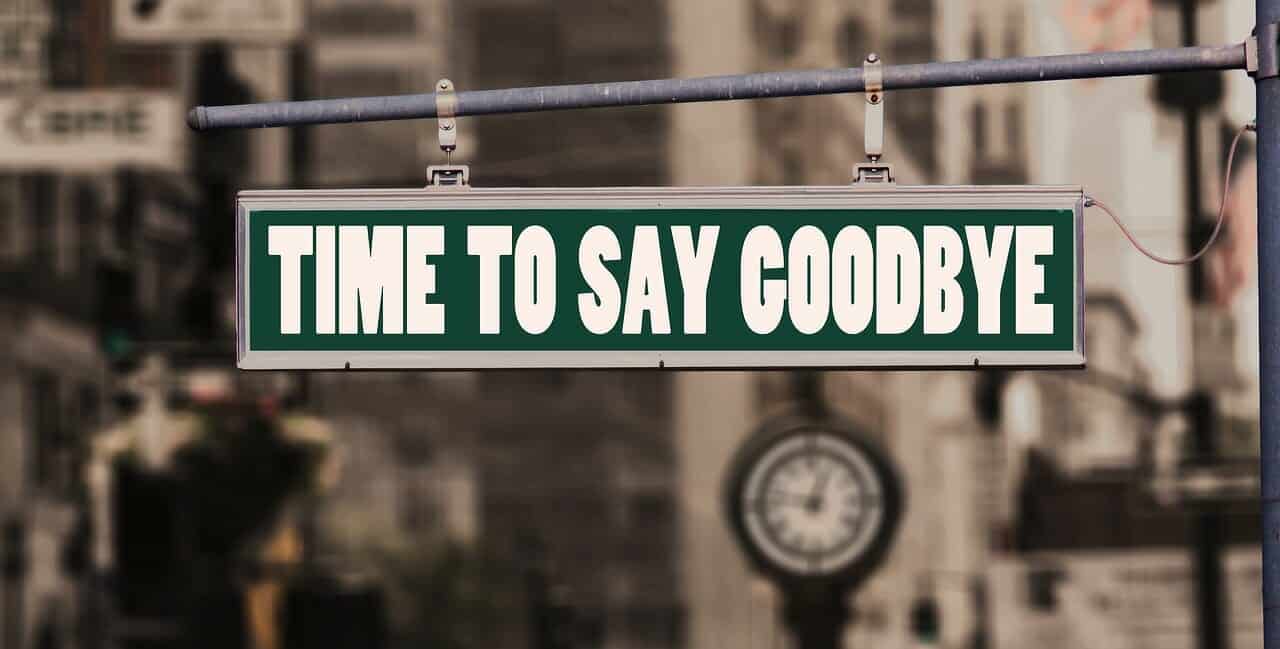 I'm far from being a prohibitionist. I believe that people have the capacity to make their own choices and we shouldn't be forcing sobriety down anyone's throats; that being said, bringing the drinking culture into the culture of actual wellness (i.e. fitness, meditation, holistic health) is more than a little disconcerting. In the words of newly sober LA-based Lindsay Whittaker, 29, hostess of TDH Voice[4]: "I'm not a 'yogi' in any sense of the word but when I do go to class, I'm going not only to workout, I'm going so that I can clear my mind and connect to something both within myself and outside myself. Having wine or beer after or even during yoga diminishes the sacred practice of it." Helaina Hovitz-Regal[5], prolific writer and author of After 911, sees the danger of the alcohol industry appropriating the one of wellness: "Putting healthy things in your body, creating natural confidence, being present…that's my understanding of wellness and fitness. There are plenty of non-alcoholic options to go to, but that's like saying there are still non-alcoholic ice cream shops. I shouldn't even have to say that!" Rock on, sister.
Erin Shaw Street, writer and powerhouse behind Instagram's #TellBetterStories[6] echoes the sentiment: "I'm concerned for women who may be struggling with their relationship to alcohol (and may not even know it yet). It's confusing that we glorify a culture of wellness, health, and fitness, but often connect it with this substance that we know can have significant health consequences. My stance is: it's up to every person to decide if he or she drinks, but it can get rather tricky when health and wellness businesses align themselves with messaging intertwined with alcohol."
Who are the American brands and celebrities that seem to be the biggest offenders? "It would be easier to say who isn't," expresses Rosemary O'Connor, 55, of San Juan Capistrano, CA and founder of Sober Moms Guide
[8]
. The point isn't to shame them, but to bring awareness to the subtle (and not-so-subtle) dangers of blanket marketing this boozification of wellness, so to speak. Lululemon[9], Fabletics[10], Shape[11] and Health[12] magazines, online mecca Refinery 29[13]; heck – we can't even go to a Paint Nite without being sold a Pinot. As Jackie Elliott[14], 50, of British Columbia, Canada says: "It's lazy advertising and marketing, it's insulting, and it's dangerous. Health and wellness providers should be more responsible."
Once upon a time, a couple of years before the birth of #TellBetterStories, I even posted about this very thing. Fabletics had sent a $100 wine voucher in with my shipment and boy did that rile me up.
This isn't just in America – meet 36 year old Swedish Kristina Sperkova, the first female President of IOGT International[15]. "I do feel like the space where I can live my sober life freely has shrinked. When even in facilities that are about healthy lifestyle I need to keep silent if I do not want to be seen as a party pooper or a moraliser, then I feel really limited or like I am fake." Julie Elsdon-Height, a 45 year old woman from Ontario, Canada and founder of SoberJulie.com[16] says, "the gentrification of alcohol related to fitness is pervasive. It's the easy, new trend to draw in females and it's a fine example of polarizing topics being used to put off a 'cool' image.'" Sarah Roberts, 45, another Canadian woman and founder of Sarah Talks Food[17] and Sobriety Starts Here[18] says: "We are seeing companies promote alcohol use at networking events, gyms, book clubs, craft nights…it's hard to escape it. This makes it difficult for those, especially in early recovery, to feel safe."If this is the new Lululemon culture we find ourselves in, then we call BS. The brand even has its own line of craft beer: "Courageous Blonde" – really? As if alcohol is the source of courage for women. Newsflash: it's not. Welcome to the #resistance of the modern day sober woman – where we hold one fist in the air and in the other? A tall glass of cold-pressed juice. Cheers.
Stay tuned for ways to stage your own revolution – coming next month! In the meantime, use the clickable resources that these amazing women shared and comment with what makes *you* #SubversivelySober.
Big thanks to our guest writer Laura Silverman! Check back next month for Part 2.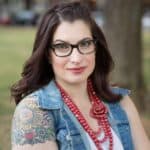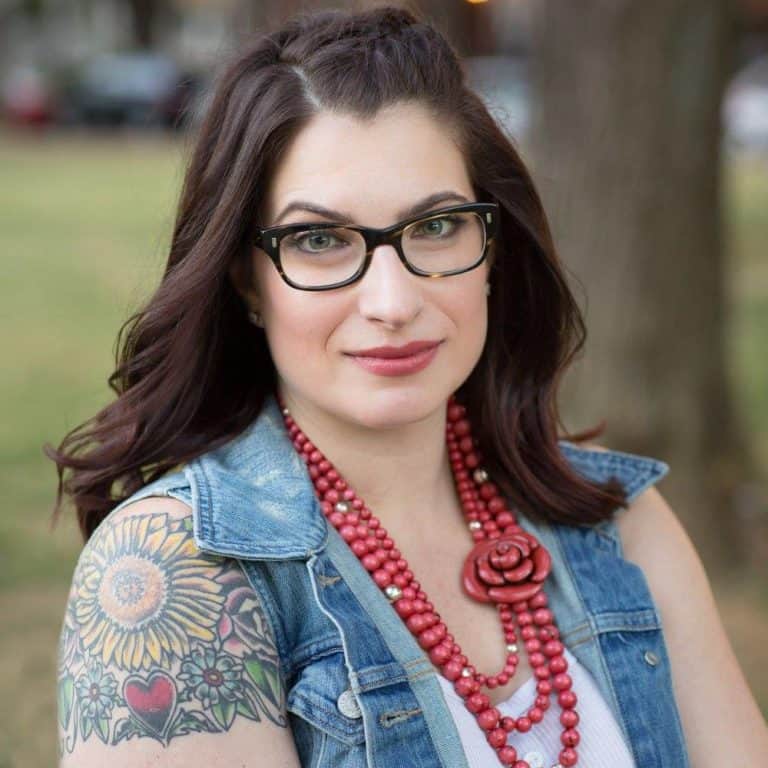 Laura Silverman is the founder of The Sobriety Collective[1], a resource and blog created to celebrate ​the intersection between creativity and recovery. In 2007, Laura went from insecure, anxious binge drinker to newly-minted sober ​24 year old. This step catapulted her into a journey of long-term recovery. She believes in the raw power of storytelling, mental health awareness, ​and love. ​
Laura is the hostess of a dormant mental wellnesshttps://oceanhillsrecovery.com/creativity podcast, Bad Story Pod[19], on the Since Right Now Podcast Network. ​She was a member of the inaugural She Recovers in NYC sober blogger event team in May 2017, where she shared space with Glennon Doyle, Marianne Williamson, Gabby Bernstein, and Elizabeth Vargas​. To pay her bills, Laura is the Director of Community Relations at Potomac Pathways, a substance use disorder treatment program for teens and young adults in the Washington DC metro area – and she freelance writes and web designs. Somehow she still makes time for yoga, family, friends, and self-care.
Sources:
[1] http://www.thesobrietycollective.com/
[2] /part-2-of-the-boozification-of-womens-fitness-how-to-fight-back/
[3] https://www.ncbi.nlm.nih.gov/pmc/articles/PMC4056249/
[4] https://tdhvoice.com/
[5] http://www.helainahovitz.com
[6] http://www.instagram.com/tellbetterstories2018
[7] https://www.instagram.com/thesoberglow/
[8] http://www.sobermomsguide.com
[9] https://www.eater.com/2016/7/25/12279072/lululemon-beer-courageous-blonde
[10] http://blog.fabletics.com/2016/12/blog-gift-wrap-wine/
[11] https://www.shape.com/fitness/trends/combining-wine-tasting-and-yoga-class
[12] http://www.health.com/alcoholism/3-surprising-health-benefits-of-wine
[13] https://www.refinery29.com/2017/11/180983/drunk-yoga-grey-lady-nyc-review
[14] http://www.jackieelliottwrites.com
[15] http://www.iogt.org
[16] http://www.soberjulie.com
[17] http://www.sarahtalksfood.com
[18] http://www.sobrietystartshere.com
[19] http://www.thesobrietycollective.com/badstory-listen/
About the author: